ReHarmonization Series
More Methods COMING SOON!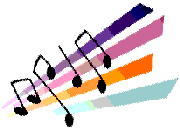 There are different approaches to think and learn about Reharmonization.
Method 3 - The m3 Chord Substitution Method, and
Method 4 - The Number System Method
will look at reharmonization from yet different angles. This will offer you new insights, and ever greater flexibility and power for your piano tool kit.
Please SIGN UP FOR MY E-MAILING LIST to receive new course launch emails!
Don't forget to check out my OTHER Product Series!

7 Secrets Series

Color Chord Improvisation Method

Play By Ear Series